If your performing ensemble has a festival coming up, and you're in need of extra hard copies of the sheet music, we've tried to make it as easy as possible for you. 
Our website now allows for the purchase of either 2 or 3 "study scores" directly from the product page of any percussion ensemble* title. Simply select either option from the Package selection drop-down menu on any percussion ensemble product page and then click the ADD TO CART button.
*This option is for ensemble titles ONLY. If you need extra copies of solos or duets for your festival, please Contact Us for more info.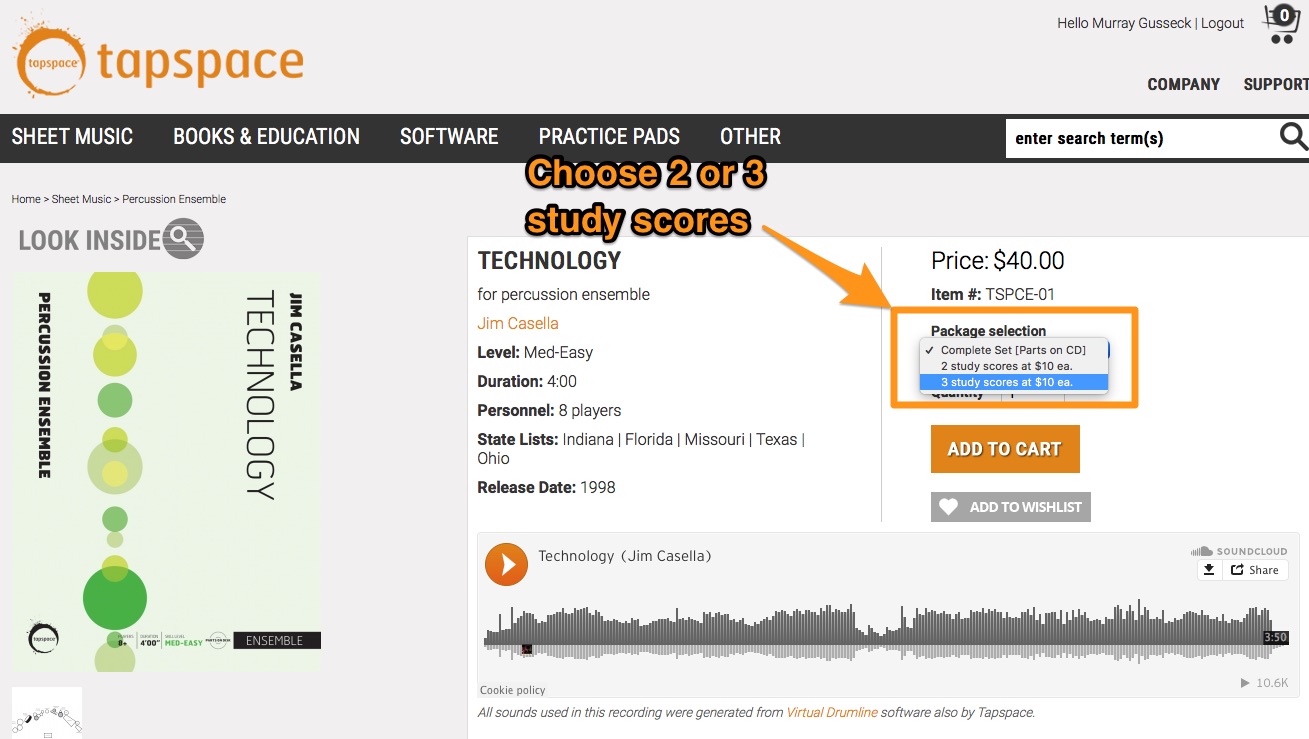 NOTE: Photocopying published sheet music is not only unethical…it is also illegal. Please support our efforts to continue putting out top-notch percussion music by purchasing study scores rather than illegally photocopying the music. If you have any questions, feel free to contact us.